My lovely bookish buddy Steph over at ALittleButAlot created the Friends tag and I am so excited to do it on my blog!
Ross: Seems harmless, but problematic – Name a book you had problems with
I had issues with Countless by Karen Gregory! Some of it just really didn't sit well with me.

Monica: neat and tidy – Name a book/series that ends satisfyingly
I've got to go with the Harry Potter series, haven't I? That epilogue. *Sigh*
Chandler: funny and relatable – Name a firm fave
I have to go with the book series that kept me giggling to the final page. The ever- wonderful Waiting For Callback series by Perdita and Honor Cargill
Phoebe: reliable and friendly – An author you always rely on
I adore the lovely Katherine Webber. She is an absolute ray of sunshine and all of her books are completely stunning.
Rachel: she grows on you over time – Name a book/series that's grown on you over time
When I first picked Us by David Nicholls I wasn't sure what to make but by the end I didn't want to put it down!
Joey: looks good on the outside – A book whose cover is better than its contents
A pretty cover hides this pretty problematic book!
Gunther: always there, always ignored – A book you've had on your TBR forever
I am yet to pick up a Bronte book. I KNOW I KNOW.
Carol and Susan: keeping it diverse – An LGBT+ book you love/hate/wanna read
I recently got sent Jack Of Hearts by Lev A.C Rosen and I am so excited to get to it!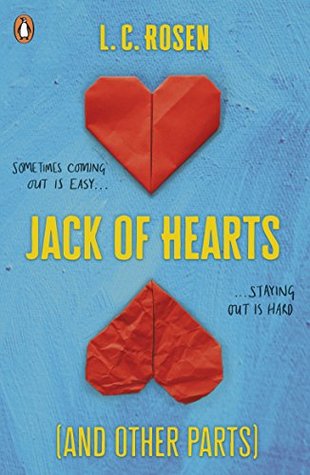 This was such a fun tag to do! I'm sure Steph won't mind you joining in on the fun, check out her post here for all the info.
Follow me on twitter for updates on what I'm reading. Look at the Book Club here.
Thank you lovelies and happy reading! ox