More often than I not I find that I love books that I don't see enough people talk about! For this reason, I have borrowed this idea from The Little Book Owl and I have decided to create a list of the books I read and loved in 2018 that did not get enough love! (These are in no particular order – all of these books were 5 star for me).
I'll Be There For You by Kelsey Miller
Publisher: Amulet Books
Year Of Publication: 2018
Format: Audible Audiobook
This is a must read for any Friends fan, though I haven't seen many people talk about it! It's a really great resource and told me loads of stuff I didn't know! I feel like this has kind of slipped under the radar, so if you're fan, pick this up!
Double Double Toil by Amber Elby
Publisher: Verdopolis Press
Year Of Publication: 2018
Format: Kindle Edtion
This is the sequel to Amber's first book Cauldron's Bubble. It carries on the events of the book and follows Alda in her next adventure. It has action, adventure and even a lovely romance! The series is set in the Shakespeare-verse so you meet all your favourite characters. If you like Shakespeare, give it a go!
Baxter's Requiem by Matthew Crow
Publisher: Corsair
Year Of Publication: 2018
Format: Netgalley EARC
No one talks about Matthew Crow enough. This was an adult book rather than YA and it still blew me away. I love it so so much. It follows Baxter, an OAP in a home who wants to live life to the full whilst he still can. It's as heartbreaking as you'd think but also really loving and strong.
Nothing Happened by Molly Booth
Publisher: Disney Hyperion
Year Of Publication: 2018
Format: Physical Copy Sent From Publisher
Another Shakespeare inspired book on my list! I don't THINK Molly has a UK Publisher, which is why this one hasn't had nearly enough hype. It's Queer Much Ado About Nothing set at a Summer Camp, what more could you ask for? It blew me away. Read it.
The Oberon Books Of Queer Monologues edited by Scottee
Publisher: Oberon Books
Year Of Publication: 2018
Format: Physical Copy Sent From Publisher
I wouldn't expect this to top up too much in the YA book community for obvious reasons but I wanted to take the time to point out what a good resource it is! It;s full of Queer Monologues (duh) throughout the decades. It's great. It's not only a great resource for auditionees but also just as a good and educational read!
Words In Deep Blue by Cath Crowley
Publisher: Knopf Books
Year Of Publication: 2018
Format: Gift From Friend
I don't think I've seen anyone talk about this so it really is a hidden gem! It's a book for booklovers and is such a joyful reading experience. Best going into blind so just trust me on this one!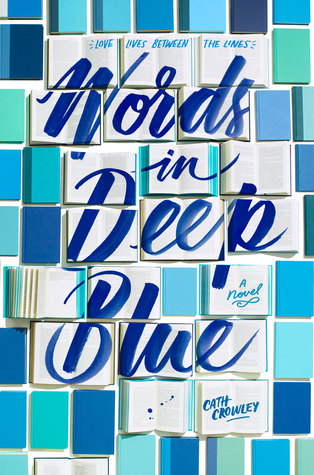 Out Of The Blue by Sophie Cameron
Publisher: My Kinda Book
Year Of Publication: 2018
Format: ARC From Publisher 
This is such a stunning book and I wish more people were hyping it! It's about when Angels fall to Earth and all chaos ensues. LGBT and chronic illness rep and Teacake is one of my most loved characters of the year.
My Name Is Lucy Barton by Elizabeth Strout
Publisher: Penguin
Year Of Publication: 2016
Format: Gift From Boyfriend
I adore this book. A love letter to writing. Breathtaking prose and an adult read I could really get my teeth into him.
The Truth And Lies Of Ella Black by Emily Barr
Publisher: Penguin
Year Of Publication: 2018
Format: Physical ARC 
This has much lower reviews than I think it deserves. It's dramatic, fast paced and super intriguing I loved it. I can't wait to read more Emily Barr!
Dear Evan Hansen by Val Emmich
Publisher: Penguin
Year Of Publication: 2018
Format: Physical ARC Won At YALC 
This is the novelisation of the musical and I haven't really seen anyone talking about it! It's a great story, with tough themes and left me with a smile on my face and SO excited to see the show in 2020.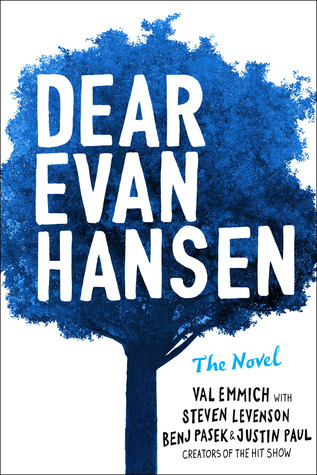 What book did you read in 2018 that seems grossly underrated? Let me know down below! 
Follow me on twitter for updates on what I'm reading. 
Thank you lovelies and happy reading! ox